© Minneota Boxelder Bug Days

The Fun Never Ends at Minneota Boxelder Bug Days… Below are our 2015 Queen Candidates
Don't miss the Queen's Coronation on Saturday night at 7:30 in Bug Square.
The 2016 candidates include:
Emily Buysse– daughter of Eric & Jenny Buysse – sponsored by B&B Electric

Sarah Engels – daughter of John & Amanda Engels – sponsored by John A. Engels Law Offices

Carolyn Hoffman – daughter of Dale & Janelle Verschelde & Ben & Holly Elsen– sponsored by Coequyt Plumbing & Heating

Baily Kaas– daughter of Shawn Kaas & Josh & Laura Swedzinski – sponsored by Prairie Winds Wellness

Laura Knutson– daughter of Scott & Barb Knutson – sponsored by Tri-County Vet Clinic

Hanna Kopitski– daughter of Kevin & Pam Kopitski – sponsored by West End Bar

Kaitlyn Silvers– daughter of Tara Johnson & Jason Johnson – sponsored by Brad's Market
A Big THANK YOU to this year's Queen Sponsors!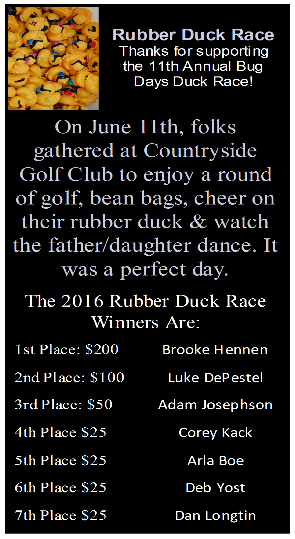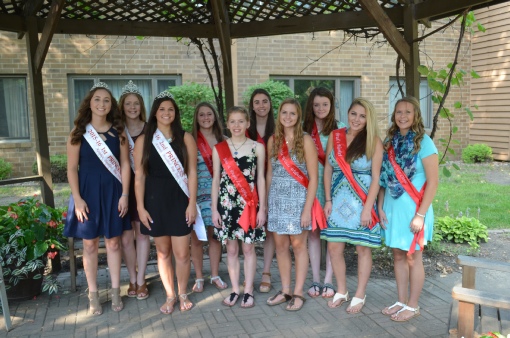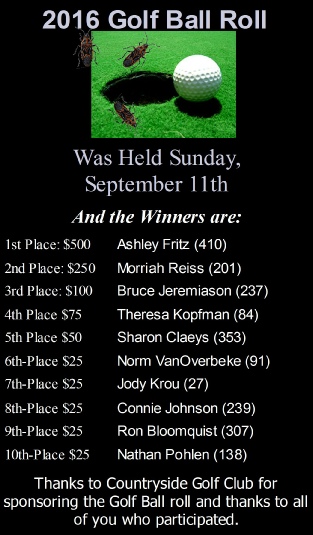 Essay Contest
"Make Minneota the place you wanna go ta!" Winners:
5th-8th grade, winner of the Solo 2 Beats by Dre is Oliva Mahan-Deitte
9th-12th grade, winner of the iPad Air 2 is Katie Konold
Adults, winner of the 55-inch LED smart TV is Linda Pesch.
2016 Smokin' Ribs/Chili Winners:
CHILI
Judge's Choice
1st Carey Doyscher
2nd Hilary DeVlamnick
3rd Linda Pesch
People's Choice
Best Booth Pete Doyscher
Best Chili Pete Doyscher
Smokin BBQ Contest
1st place Chicken Low & Slow BBQ Jim Nybo
1st place Dessert Chubby Hubby's Eric Faris
1st place Ribs Low & Slow BBQ Jim Nybo
1st place overall 2 po boyz Ron Reynolds
2nd place overall Low & Slow Backyard Jim Nybo
3rd place overall Burns BBQ Byron Anderson
Winner of the Public Tasting
Low & Slow BBQ Jim Nybo